Marble Distilling Co. Videos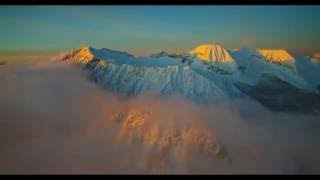 Colorado Hand Crafted Spirits The Calling Meet Your Maker
Colorado Hand Crafted Spirits

We are thrilled to present our first commercial produced by Vital Films. Marble Distilling Co. is an artisan craft distillery located in the heart of the Rockies in Carbondale, Colorado. A century ago Yule marble was carved out of a Colorado mountainside to pay tribute to the most renowned President in US history. Our handcrafted spirits honor President Lincoln & the quarrymen who created monumental works of art . . . Because we know all spirits are not created equal.

The Calling

The first U.S. short film shot with Canon's flagship EOS C700 cinema camera, The Calling features three western Colorado residents pursuing their dreams.

Meet Your Maker

At Distiller's List, we have a passion for all things Craft spirits, so we headed down to Carbondale, Colorado and met up with Connie Baker of Marble Distillers, to check out THEIR passion for making local vodka right here in our own backyard.